About Us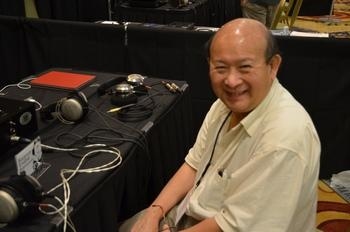 The story of Jaben… It all started in 2006and why is it related to our precious BEAR?! Not the grizzly one, I mean cutebear….. Jaben is founded by our headphone audiophile community well-respectedUncle Wilson.
Jaben Hong Kong store was opened at 2010,our company mission statement is look into one direction, to become the mostcomplete headphone specialist for everyone. We spent years to develop a fullcomplete product range which suitable for each country. We are not just anormal store who list out product in our store or complete product range, wedeveloping "unique" & "exclusive" style in term productconsulation to product type in the market. We changing the most simplistic ideaof shopping experience for headphone and earphone.
Our company cultural is taking every stepcautiously and ahead of everyone, heading toward to combine all the advantageswe got, and believe in the same idea to achieve a concept that induced feelingand emotion into headphone selection process. We have wide range of products,however we do have extras that are make we well connected with our fans andsupporters. It will be our constant new product ranges, friendly service,company cultural, business concept and company believes. We believe we arechanging the whole market towards this industry, it can be unnoticeable to somepeople, however with the past experience we gained on retail chain, we are clearlyunderstanding how's the flow and trend to the market structure. We is a humanbeing; we work with other and strive to become the most unique and rewarding toour friends and fans.